Pride Center wouldn't be on the map today, (literally) without our incredible team. We're grateful for every one of them.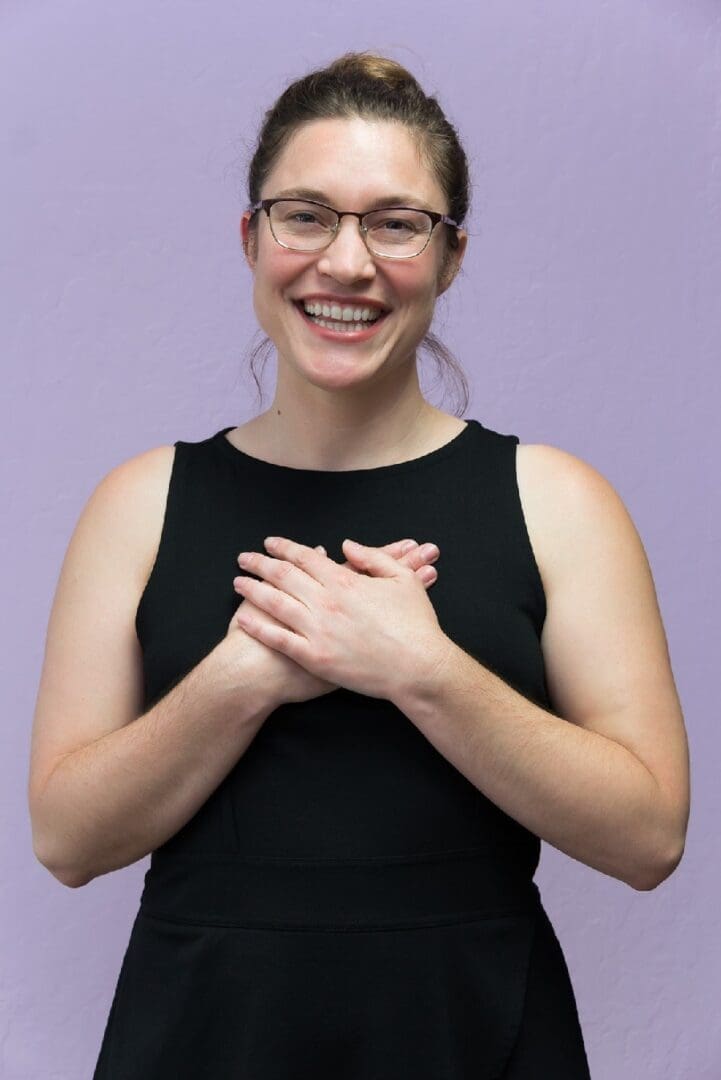 Lisa Putkey, M.A.
Lisa is excited to be back in her home county working for the health and wellbeing of fellow LGBTQ+ community as the Program Director of the San Mateo County Pride Center. She has previously worked as a Peace Studies teacher, program administrator, community organizer, youth program coordinator, and union representative. She is pansexual, polyamorous and has experience creating and facilitating curriculum and trainings on gender diversity, queer liberation, anti-oppression, peace and environmental justice. Lisa has collaborated with multi-issue, multi-generational activists and educators nationally and internationally to organize peace and justice conferences, workshops, trainings, direct actions and demonstrations focused on amplifying youth and community voices omitted from mainstream narratives. She received her masters in Peace Education from the United Nations University for Peace in Costa Rica and a B.A. in Peace and Conflict Studies for the University of California at Berkeley.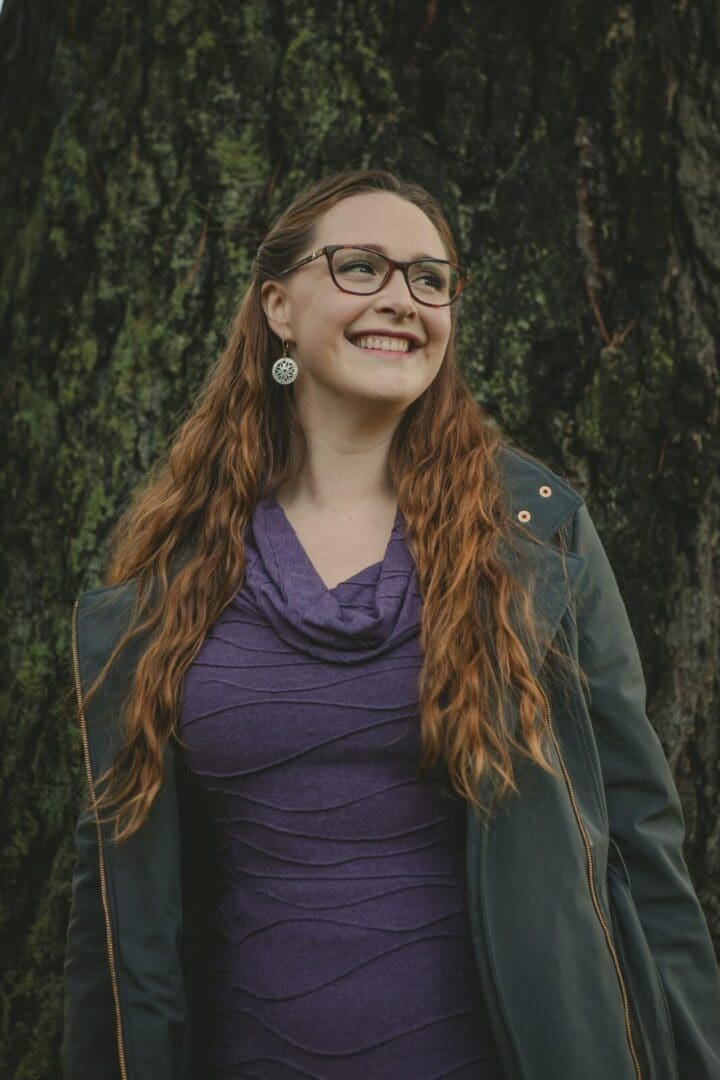 Cat Haueter, M.A., MFTI
she/her/hers
Clinical Program Coordinator
catherine.haueter@sanmateopride.org
650-591-0133 ext. 147
Registered Intern, IMF #92741
Supervised by: Dr. Clarise Blanchard, PhD, MFT #32977

Catherine "Cat" Haueter, a native of San Mateo County, has known she wanted go into counseling ever since she learned what a therapist was at 10 years old. She comes to us from Pyramid Alternatives where, since 2014, she has served the community's mental health needs by providing therapy to individuals, couples and families, in addition to leading groups for domestic violence offenders, teaching classes on Nurturing Parenting, and working with transitional age youth around trauma and substance use. Other relevant experience includes facilitating therapy groups for teens in the Inpatient Adolescent Behavior Health unit at Mills Hospital in San Mateo, providing telephone counseling for StarVista's San Mateo Crisis Line, and assisting with research on complex trauma in children and adolescents through UCSF Child and Adolescent Services at San Francisco General Hospital. Cat is a proud alumna of the Wright Institute in Berkeley, a program she selected for its strong social justice approach to mental health. Her clinical specialities include couples and intimate partner work, family therapy, nonmonogamy and polyamory, sex therapy, and BDSM/kink. In her down-time, Cat enjoys cooking, making art, playing her ukulele, petting friendly dogs, laughing with friends and family until her ribs hurt, and taking time to leave technology behind and venture into nature, especially redwood forests. Cat is thrilled to be working at the new Pride Center and serving her LGBTQ+ community.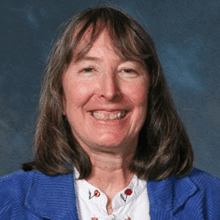 Ellyn Bloomfield, RCFE
Advocate and educator, Ellyn brings over twenty years of experience working in community based, non-profit organizations serving the needs of disabled and aging adults. Ellyn has assisted older adult community members in finding affordable housing by locating available resources to support services for eviction defense, healthcare, employment, and mental health counseling. Ellyn also coordinated Friendly Visiting and Senior Peer Counseling Programs where LGBT community members were matched with volunteers to help overcome isolation and create community connections and additional support. She has been a certified long-term care administrator (RCFE) at the Home for Jewish Parents and a guest lecturer in the gerontology department at San Francisco State University. The former Social Services Manager at Openhouse, Ellyn has assisted hundreds of LGBT older adults with accessing aging and community resources and services.  A resident of Foster City, Ellyn considers herself a lifelong learner, curious, and growing day by day.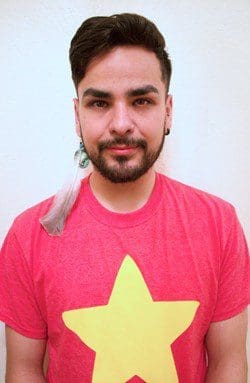 Andres Loyola
Andres Loyola is a proud Bay Area Native from the city of Oakland, CA. Andres is the Peer Support Worker here with the San Mateo County Pride Center. In this role, Andres provides knowledge and experience, and emotional, social and practical support to clients and program participants. A big believer in Social Justice, Andres supports intersectional social movements across the globe and uses their Spanish to provide services to a larger community. Andres is a qualified Cultural Worker and holds a B.A. Degree in Sociology from the University of California Santa Barbara. On their time off, Andres likes to read novels and go for hikes around the SF Bay Area.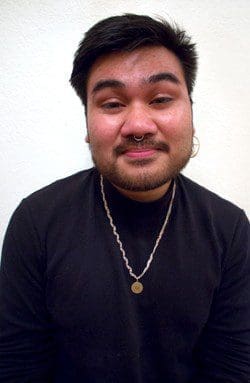 Gilbert Gammad
Gilbert Gammad is a self-identified Aries of color who comes to us from Adolescent Counseling Services, Outlet Program where they served as the Youth Program Coordinator, facilitating peer support groups for youth ages 10 to 25, drop-in spaces, speaking on panels and providing support to various high school and middle school GSAs (Gay Straight Alliances). They hold a B.A. in Gender, Sexuality & Women's Studies, and Evolution, Ecology & Biodiversity as well as a minor in Art History from the University of California, Davis. Past experiences have included organizing with fellow students against racism, anti-queer and anti-trans rhetoric and tuition hikes; leading workshops on gender & sexuality, self-care and race; as well as leading a support group for queer and trans Filipinx American college students. As San Mateo County Pride Center's Youth Program Coordinator, they hope to aid in the healing and empowerment of LGBTQ+ youth across various backgrounds in the Bay Area Peninsula. In their spare time, Gilbert enjoys cuddling with their dogs Aberforth and Molly; reading and learning about traditional Filipino methods of healing and aimlessly wandering through bookstores.
Born and raised in Fremont, Alex has lived in the Bay Area his entire life. Driven by his passion and dedication to help improve the lives and well-being of fellow LGBTQIA+ individuals, Alex earned his Bachelor of Science Degree in Psychology from Santa Clara University in 2016. Since then, he has gained valuable experience serving local community-based nonprofits and has specialized in work with homeless and at-risk youth. As the Pride Center's Case Manager, and a member of the queer community himself, Alex brings his knowledge, enthusiasm, and creativity to the forefront of his work. By cultivating the unique strengths and abilities of the those under his care, and by connecting them to any resources and services they may need, he aims to help individuals achieve wellness and autonomy while meeting their goals. Outside of work, Alex enjoys unwinding by spending time with his loving partner and family; staying fit through yoga, dance, and kickboxing; rocking out on the drums; and binge watching his favorite shows with his cat.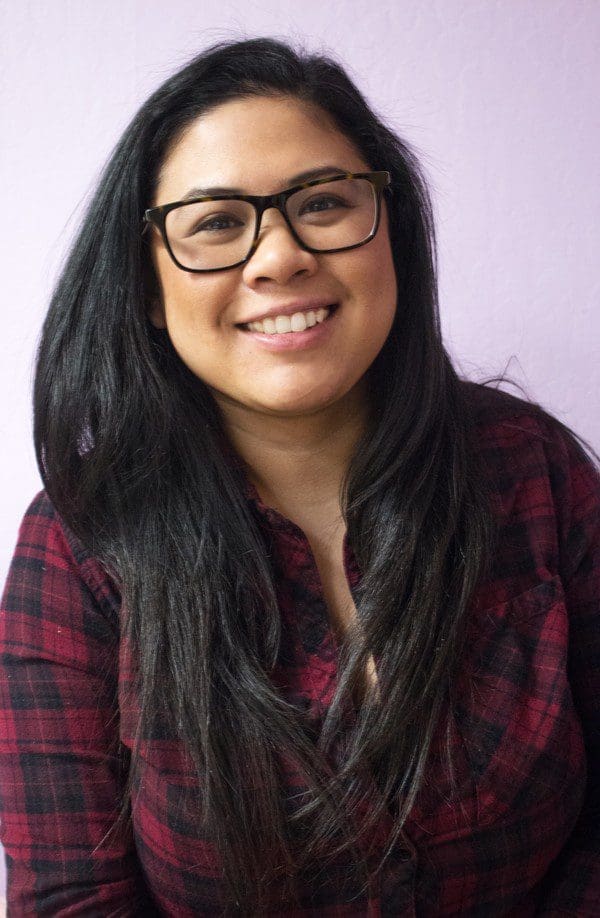 Lowellyn Sunga
Lowellyn Sunga (She/Her or They/Them) resides in San Bruno, CA with her partner. She has various years in customer service as well as administrative skills in her professional background. Her experience with a life-changing event a few years ago allowed her to look at the world through a different lens. She realized that she wanted to give back to her community and help people in any way possible. She works at the San Mateo Country Pride Center as an Administrative Specialist where she can interact with visitors and guests with her easy-going personality. As part of the LGBTQ+ community, she is extremely excited to get to know folks of all ages that walk into the Pride Center. During her free time, she enjoys listening to all types of music and spending time with her family and friends.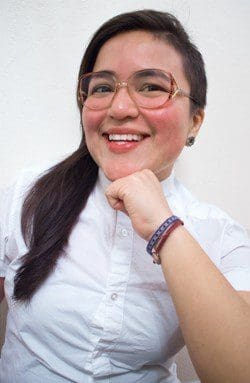 Ivón Hernández
Ivón came with the passion and the determination to be a part of the Center's continued success in San Mateo County. She was born and raised in the city of San Mateo and feels privileged to have attended the local schools; all the while, recognizing the lack of an LGBTQ+ space growing up. In their role as Grant Writer/Development Associate, they feel galvanized to assure sustainability and longevity of the first Pride Center in the Peninsula!
They see this role as an opportunity to be at the forefront of community organizing to assure a safer space for the LGBTQ+ community in the county. Ivón remembers when the fire in their belly started to form for community organizing, they were taught early on that "El Pueblo Unido Jamás Será Vencido" [The village united will never be defeated], and that is something that has stuck with her community and labor organizing background. She sees this opportunity to assure funding for the Center as a contribution to a movement of more visibility and care for the LGBTQ+ community and an opportunity to create spaces for peoples' intersectional identities.
Ivón is elated to be working with the Pride Center staff and being surrounded by wonderful members of the community. They hold a B.A. in Sociology from the University of California at Berkeley.  On their time off, Ivón enjoys cycling all over the Bay Trail, outdoor runs with her Brother, swimming, being Tía Bón to her nieces and nephew and foraging the Bay for new "unhealthy" vegan foods.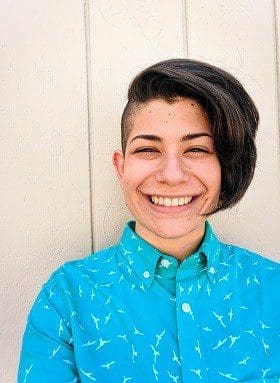 Alina Labrador, Marriage and Family Therapist Trainee
they/them/elle
Mental Health Clinician
alina.labrador@sanmateopride.org
650-591-0133 ext. 244
Marriage and Family Therapist Trainee
Supervised by Fern Farley, #92100
Alina is a queer, polyamorous Puerto Rican graduate student with a diverse background in industrial design, creative writing, and publishing. They are a San Francisco Sex Information (SFSI) Certified Sex Educator, has worked as a health educator and trainer for youth-service professionals, and is a volunteer speaker and panelist on topics of consent, polyamory, and gender diversity.
They hold a BA in English and are completing a Masters in Clinical Psychology at Norte Dame de Namur University. They gravitate towards harm reductions, person-centered therapy, and serving marginalized folk, including gender diverse, nonmonogamous, and BDSM/kink clients.
Alina fills their spare time with thrift-store adventures, fantasy paperbacks, climbing, and things that involve power tools. They like typography and food science, and dislike horror movies and asparagus.
Christi Kumasawa, Marriage and Family Therapist Trainee
Christi is thrilled to be working at the Pride Center and strengthening her ability to be a supportive, affirming ally. She is passionate about helping others achieve wellness and feel empowered, which is why she pursued a career in mental health after being a journalist for almost a decade. A recent graduate of Palo Alto University with an MA in counseling, she splits her time between the center and work in a school based program providing counseling to elementary and middle school youth. She has been a longtime mental health activist in the Filipinx American community through work with the Filipino Mental Health Initiative (FMHI) of San Mateo County, which recently worked with a coalition of API activists to establish Asian American Native Hawaiian Pacific Islander Mental Health Day (May 10) in the county. She is committed to expanding equitable access to culturally responsive mental health services within minority and marginalized groups, including the LGBTQ+ community.
She is nerdy about research, loves to laugh at bad comedies, dances to anything with a beat, collects poetry books, and considers mindfulness meditation as essential in her life. Her true bliss comes from spending time with beloved family and friends.
COMMUNITY PARTNERS
The San Mateo County Pride Center is an innovative and ongoing collaboration between four local nonprofit organizations and San Mateo County Behavioral Health and Recovery Services (BHRS), each with strong community roots and a demonstrated commitment to improving the lives and wellbeing of the LGBTQ+ community. Together, these four organizations created the Pride Center as a means to provide a safer space in which the LGBTQ+ community can truly thrive with faster, easier access to direct services. Along with providing guidance and support, each of the collaborators meet together as one staff for case consultation, cross training, and the sharing of resources.
Learn more about our partner organizations
Daly City Partnership's mission is to guide collaborative efforts and connect the community to resources that promote well-being. Their vision is to empower a community of people to learn, grow, and achieve a fulfilling life.
Outlet of Adolescent Counseling Services empowers Lesbian, Gay, Bisexual, Transgender, Queer and Questioning (LGBTQQ+) youth and builds safe and accepting communities through support, education, and advocacy. Outlet envisions a world that embraces, empowers, and celebrates LGBTQQ+ youth.
Peninsula Family Service strengthens the community by providing children, families, and older adults the support and tools to realize their full potential and lead healthy, stable lives. They envision a community where opportunity, financial stability, and wellness are secured for all.
StarVista delivers high impact services through counseling, skill development, and crisis prevention to children, youth, adults, and families. Their vision is for all children, youth, and adults to receive quality services to support them in reaching their potential.
Additionally, we are proud to work with other local LGBTQ+ organizations such as the PRIDE Initiative and the LGBTQ Commission of San Mateo County, PFLAG, Queers Have a Higher Power Alcoholics Anonymous, Genders and Sexualities Alliance Network, and the UCSF Child and Adolescent Gender Center Clinic.
COMMUNITY ADVISORY BOARD
The Community Advisory Board is a diverse and representative group of volunteer members who have a passion for serving the LGBTQ+ community. Members of the Community Advisory Board meet monthly and work together to oversee Pride Center programming, decisions, and design. Board Members also analyze and provide feedback on data gathered from Pride Center events, discuss areas of shortfall, make plans to address these areas, and assign specific tasks with a timeline to complete improvements. If you are interested in serving on the Community Advisory Board please contact our Program Director, Lisa Putkey, at lisa.putkey@sanmateopride.org or 650-591-0133 ext. 150.